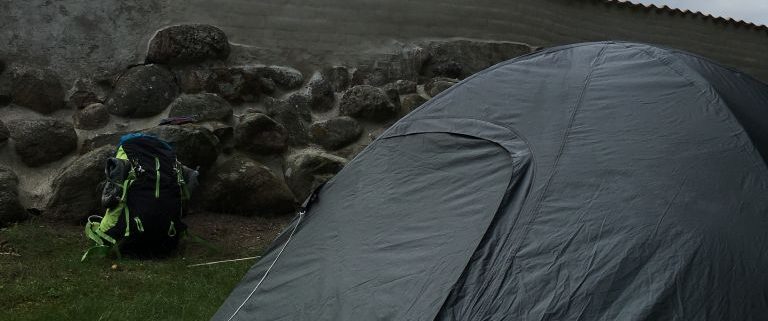 07:15 Vækket af graverens græsslåmaskine
8:00 Har pakket og låner kirkens fine toiletter og lidt mere strøm. Meget fint solskinsvejr. Bentøjet har det efter omstændighederne godt og Ibens vabler ser ok ud.
8:45 Afgang mod Bogø efter at have spist kiks og vand til morgenmad.
9:35 Morgenkaffe og ostemad smurt med margarine på Bogø havn. Tog bussen efter 2 km. for at slippe for at gå langs hovedvejen hvor der ikke var cykelsti men massere af lastbiler.
12:06 Varmleverpostej til frokost. Har taget bussen tilbage til Dammen hvor de insisterer på at alt hedder Fanefjord selvom byen hedder Damnen…
14:30 Vandpause på Kong Asgars Høj efter 13,8 km på fødderne og 17 km i bus.
15:55 Frugtpause efter 17,9 km. Har været monster varmt efter Kong Asgers Høj.
17:20 Fremme ved Camping Mønbroen efter 22,5 km. Ibens fod driller lidt ind i mellem, så hun har mest været i skandalerne.
18:55 Delfino i Stege. Har taget bussen til Stege, camping kiosker er ikke hvad de har været…
Camømo Info:
Der er øl, pasta og frosne pølser i kiosken på Camping Mønbroen, men ingen gryder at tilberede dem i i køkkenet (altså ikke øllene). Dvs. Hvis du vil spise her skal du have mad med selv. Der kan dog bestilles morgenbrød i kiosken.
Smelter og Telt opsætning er også en lille overdrivelse. Dvs. begge dele kan lade sig gøre, men det er en del af campingpladsen så det koster og du skal have et campingpas, med mindre du kan overtale dem til at se igennem fingre med det denne ene gang.
Man kan pleje bussen lige oppe med vejen og tage den frem og tilbage til Stege for at spise eller handle.
Apotek ikonet på Camøno kortet i Dammen er et apotekerudsalg i den ellers fine lille DagligBrus så forvent ikke det helt store udvalg.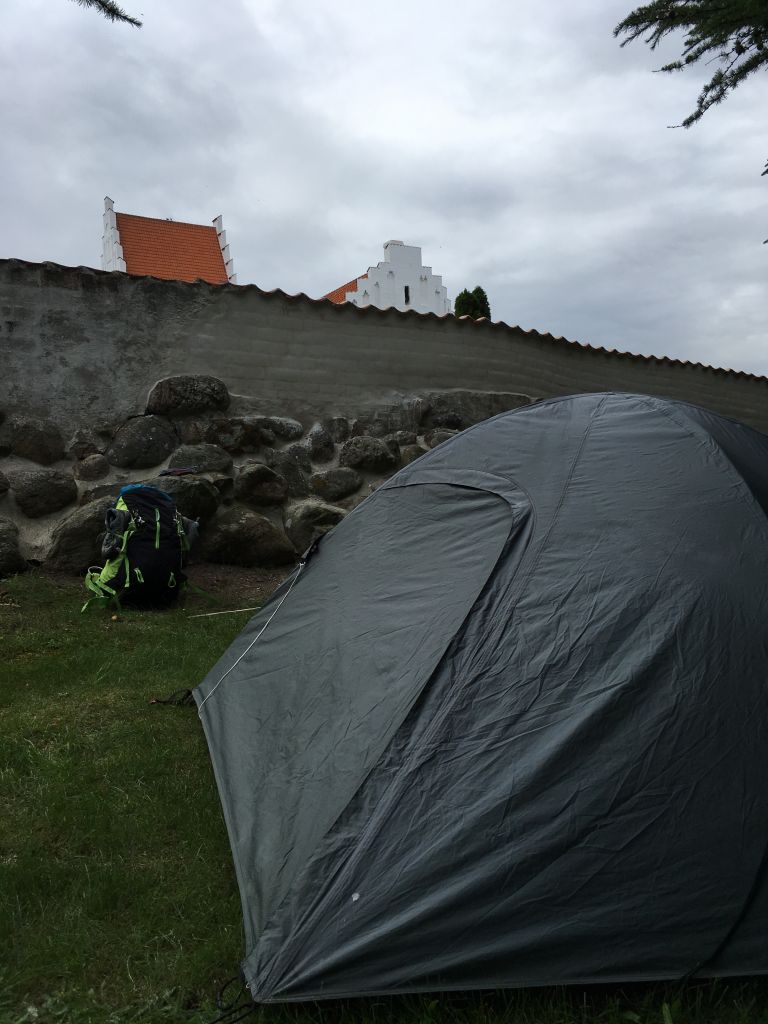 https://wmp.permeldgaard.com/wp-content/uploads/img_0481.jpg
1024
768
peme
https://wmp.permeldgaard.com/wp-content/uploads/wmp_logo-300x137.png
peme
2016-07-19 07:14:32
2016-07-25 08:48:27
Camønoen – Dag 2